Sweden-based Anders Hedin has said he will seek expansion in the UK since gaining his first businesses here with the Mercedes-Benz brand.
In Hedin Group's first quarter results call he said he views his London businesses, bought from Mercedes-Benz Retail Group, as "a foothold" from which Hedin will build up its scale in a marketplace which is the second largest in Europe.
Hedin said: 'In early April, we completed the acquisition of four Mercedes-Benz dealerships in London and welcomed around 360 new co-workers to the Hedin family. 
'We look forward to running and developing the London businesses and with our first own retail presence in the UK, we have established a foothold for further growth in Europe's second largest car market.'
Hedin currently operates 270 dealerships across 13 countries, representing 44 brands, and it employs 8,000 staff.
Last year it aborted a takeover bid for Pendragon, which was formerly run by one of Hedin's advisors, Trevor Finn.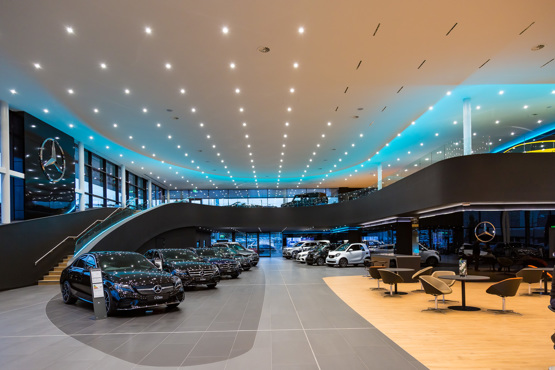 On the addition of the London businesses, Hedin said: "As we expand further with Mercedes-Benz and establish our first own retail operation in the UK, I want to wish our new colleagues in South London a warm welcome to the Hedin family.
"Mercedes-Benz is one of the leading luxury brands in the growing UK car market and we are looking forward to operating and developing the acquired businesses to continue deliver excellent products and service to their customers."
Hedin sells Mercedes-Benz passenger cars, light commercial vehicles and trucks in seven European markets from more than 60 Mercedes-Benz sales points.