Salem State University basketball player Carl-Hens Beliard was shot and killed early Nov. 1, Parade reported.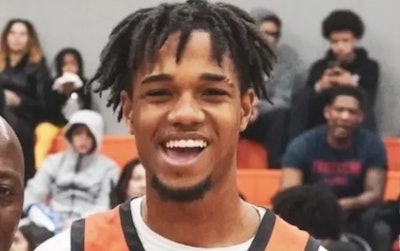 The 18-year-old was reportedly a victim of the gun violence in Salem, Massachusetts – he was hit while inside a vehicle near campus – just before 1:30 a.m. 
He was pronounced dead at Salem Hospital, WCVB 5 News reported.
Based on a preliminary investigation by authorities, the shooting does not appear to be a random act of violence, but the investigation is ongoing.
"This senseless gun violence is tragic, not only for the victim's family, but for the SSU community and beyond," said Essex County District Attorney Paul F. Tucker. "State Police detectives assigned to my office are working closely with the Salem Police Department and Salem State University officials to identify and bring the person responsible to justice."
Beliard – a freshman on Salem State's basketball team – had won the Division 1 state championship in March with his North High School team. In doing so, the team became the first sports team in Salem history to bring home the title.